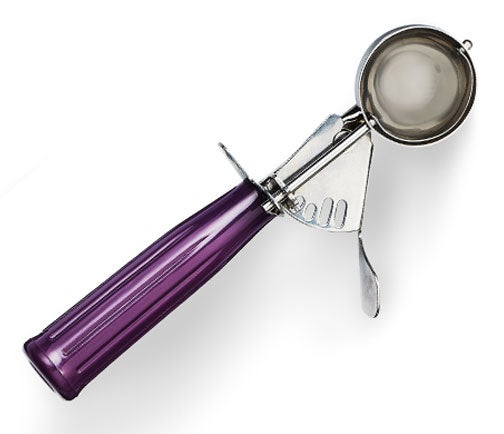 Dimensions: (4.1 x 19.5 cm) (1⅝" x 7⅝")  Volume: 2 tbsp (1 oz/30 ml) 
Spring-loaded handle easily releases ice cream, dough, or batters.
Scoop precise, even amounts of ice cream, sorbet, or melon balls. 
Pair the 2-tbsp scoop with the Perfect Petites or Epic Life Program-friendly desserts.
Professional quality—scoop is made of 304-gauge stainless steel; handle meets FDA food-safe requirements.