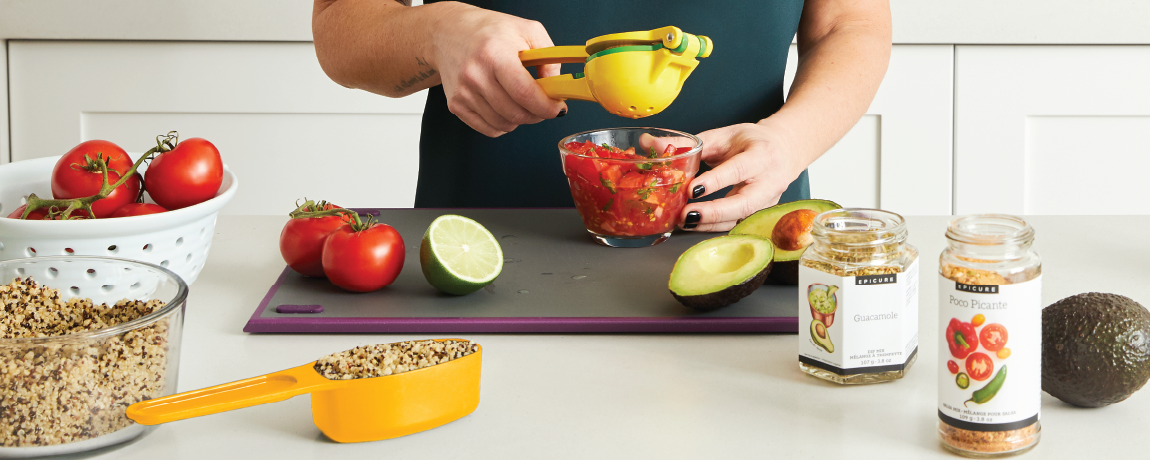 Our wellness program is founded on evidence-based, Good Food. Real Results.™ strategies that help you achieve and sustain your goals—whatever they may be!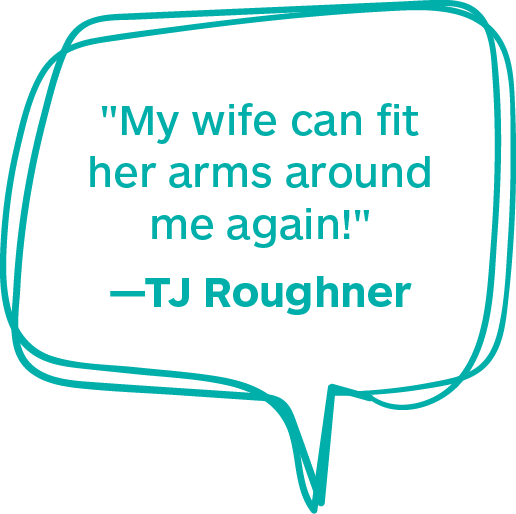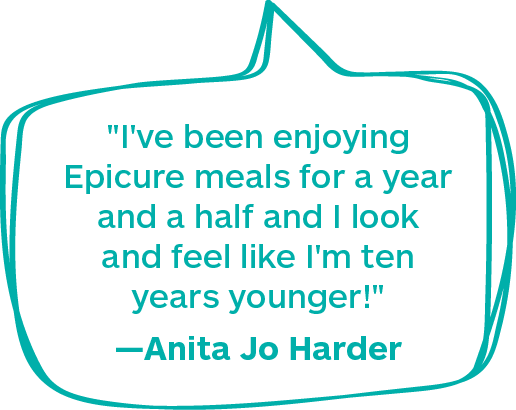 1. GET READY
EPIC LIFE COLLECTION: now 10% off for a limited time only!
We've planned everything for you! Just buy fresh ingredients using the grocery lists, follow the meal plans, and enjoy 100+ fast, family-friendly, customizable recipes—it's all in the Guide!
Plus your order qualifies you for a $25 voucher to use between January 5–31 to shop and discover brand new faves!
Set attainable goals and monitor your progress—tracking made easy with your journal.
Skip the guesswork and portion your meals with the Perfect Portion Scoops.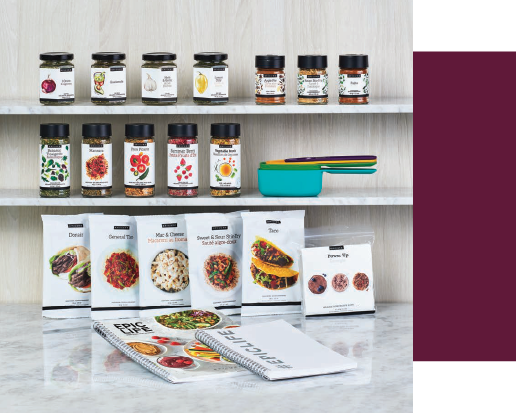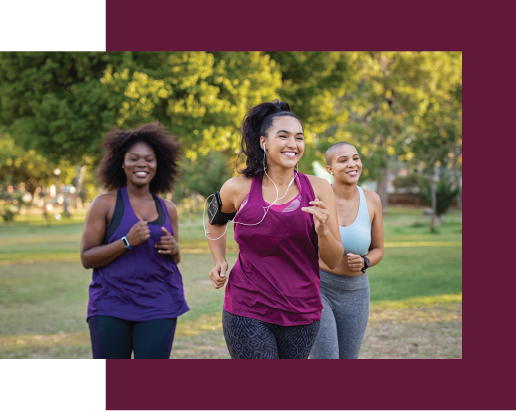 2. NOW GO FOR IT!
EPIC LIFE CHALLENGE
90-day challenge | Online community of 15,000+ | Motivation, support, and tips from our registered dietitians | Free to join— contact your Consultant or learn more at epicure.com | Rewards and prizes totalling over $9,000 CA!

Next challenge starts January 3.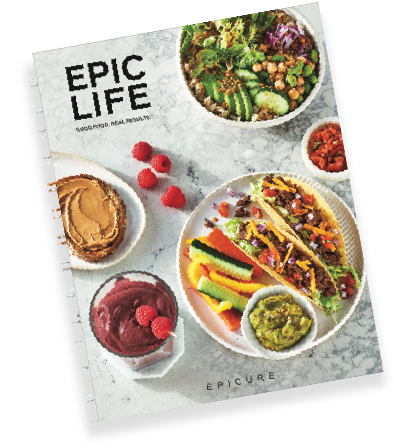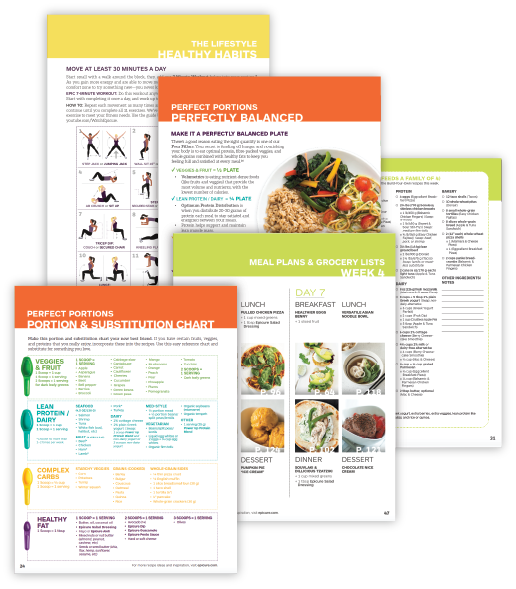 WHAT'S NEW?
   • 30+ new recipes
   • Refreshed four-week meal plan & grocery lists to feed a family of four
   • Plant-based recipe swaps & tips
   • Refreshed substitution & portion chart
   • New & updated build-your-own charts

Eating well shouldn't be time-consuming or complicated. Family-friendly and science-based, the Epic Life Program is designed around eating what you love and reaping the endless benefits of Good Food. Real Results.™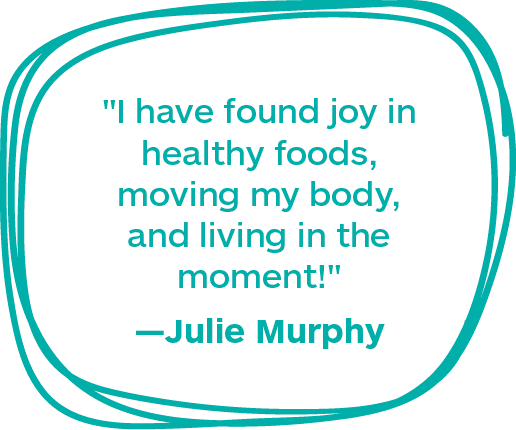 LOVE WHAT YOU EAT
•  Perfectly balance your plate for optimal nutrition—no calorie counting required
•  Enjoy healthier versions of your favourite foods
•  Variety is everything—change up your meals every day
ACHIEVE REAL RESULTS
•  Feel your best—gain energy & improve your mental focus
•  Control food cravings & stay satiated between meals
•  Reach your goal—whether it be weight loss, more energy, or better sleep—& establish healthy habits for life
ALL THE TOOLS YOU NEED:
•  Epic Life Guide—Meal plans, recipes, and strategies galore!
•  Epic Life Journal—Did you know? Consistent journaling is a good-for-you habit proven to lessen the impact of stressors in your life¹ and may double your results.²
•  Perfect Portion Scoops—Colour-coded scoops take the guesswork out of creating perfectly-balanced meals.
Sources: 
¹Source: https://www.mic.com/p/science-shows-something-surprising-about-people-who-still-journal-16207322#.n0QO5ApTN  
²Source: https://www.health.harvard.edu/blog/why-keep-a-food-diary-2019013115855